C60 series remote control type micro diaphragm vacuum pump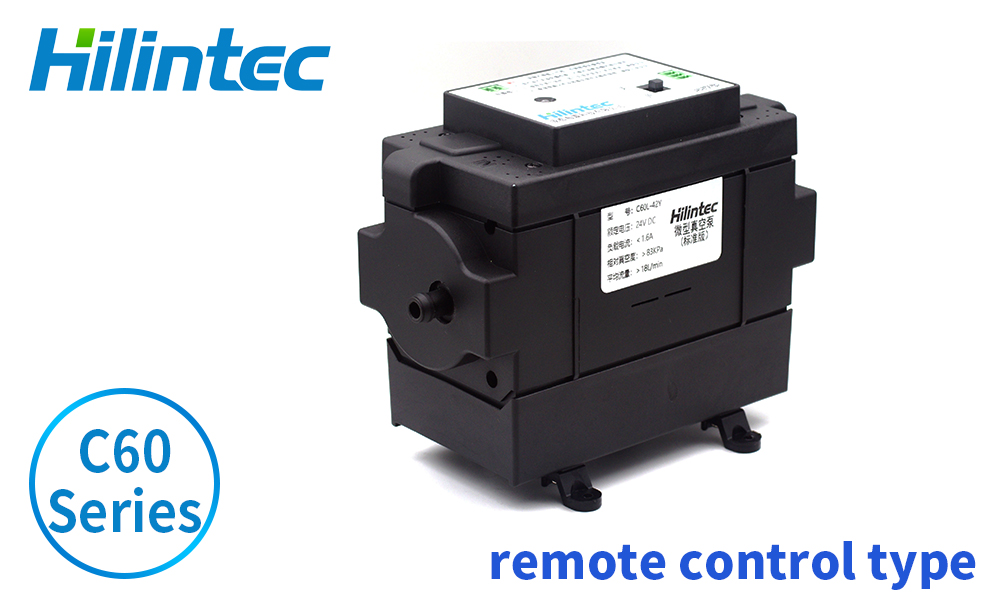 The C60 series miniature air pump is a compact diaphragm vacuum pump with integrated speed and flow control function. The suction port connected to it can achieve the function of pumping or vacuuming.
The main application areas include: gas analysis, environmental protection testing, laser equipment, biochemical medicine, test equipment, etc.
It is especially suitable for scenarios with limited installation space, high flow and high vacuum requirements . This model series has a remote control interface with high reliability and a peak flow rate of 30L/min.

■Equipped with start-stop control signal interface, DC brushless motor and replaceable pneumatic connector
■No-load average flow: 18L/min
■No-load peak flow: 28L/min
■Relative vacuum: -88kPa
■Overall life: Stan